Custom Design Motorcycle
about us
The history of our project from the beginning to today
Welcome to our world, where from an idea we make your dream come true, Moto Design Custom!
Here you can design your motorcycle from scratch.
Our expert craftsmen will guide you through the entire process, from selecting the right parts and tools to assembling and tuning your finished motorcycle.
You will have access to a wide range of high-quality components, including engines, frames, wheels and exhaust systems. You'll also have the opportunity to explore different design options and styles, allowing you to create a motorcycle that truly reflects your personality and preferences.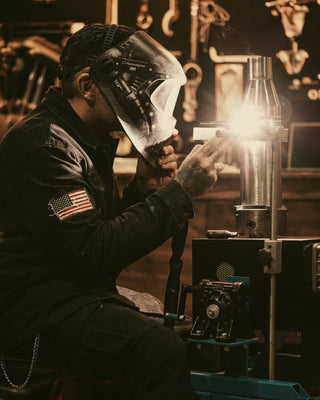 Come on Gas!
Our specialty is creating custom motorcycles for those looking to stand out
your idea, your dream
With our expert craftsmanship and attention to detail, you can rest assured that your custom motorcycle will not only look fantastic, but will also perform at the highest level
Our prizes
For over 10 years we have been participating in events and competitions to present our most beautiful projects, take a look at our great victories
2013 ITALIAN MOTORCYCLE CHAMPIONSHIP
Sofster
1st place CUSTOM-CHOPPER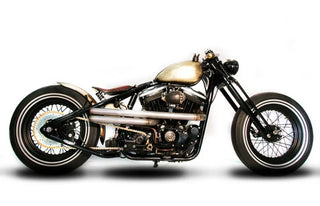 2014 – ROME MOTODAYS
The precious one
Best in show
2015 – ROME MOTODAYS
tankster
1st place HD Modified
2016 – LIGNANO SABBIADORO
Brasco
1st Place Bagger
2016 – ROME MOTODAYS
sailor jerry
1st place HD Modified
2016– ROME CLASSIC MOTORS
Born in the usa
2nd place Old Style
2017 – NAPLES MOTOR SHOW
luis
1st place Professional Builder
2017 – NAPLES MOTOR SHOW
vmax street racer
1st place Special Cafe
2018 – ROME MOTODAYS
moonshiner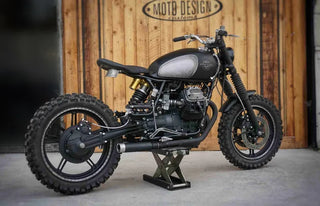 2018 – ROME MOTODAYS
luis
2019 – ROME MOTODAYS
1200 rs caferacer
2019 – ROME MOTODAYS
straight-twin
Motorcycle Assistance
Assistance
Harley davidson
Where we are
Via 1° Traversa Pisciarelli n°17
80078 – Pozzuoli (NA)
+39 081 570 21 79
info@motodesigncustoms.com
Opening hours
Tuesday – Friday: 9.00-13.30 / 15.30-19.00
Saturday: 9.00-13.30
Sunday and Monday: Closed